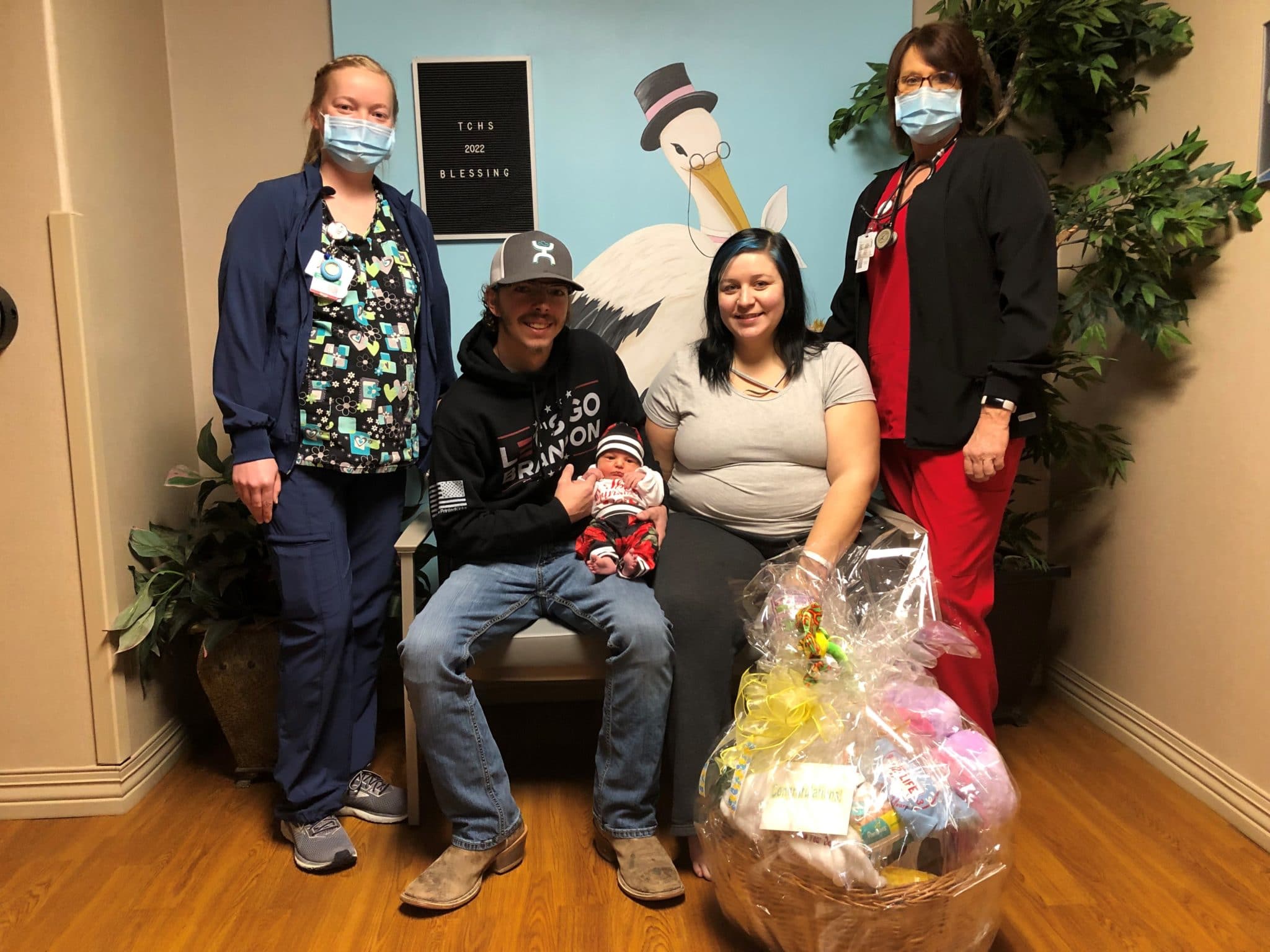 The 2022 New Year's baby for Thayer County Health Services is Blakeleigh Jay Renée Fraussen born on January 21, 2022, to her parents, Chandler and Heather from Hebron, NE.  She arrived at 5:20 pm and weighed in at 8 pounds, 4.4 ounces, and was 18.5 inches long.
A basket for the New Year's baby was presented to Blakeleigh's parents by hospital nurses Angie Ireland, RN, and Kim Ruhnke, RN.  The basket was overflowing with items from the following businesses: Amanda's Cottage, The Bottle Shop, Bruning Bank, Thayer County Bank, Western National Bank, Central Market, Deshler Chamber of Commerce, Hebron Chamber of Commerce, Hebron Sports Shack, The Bottle Shop, The Majestic Theatre, Blue Bison, TCHS Hospital Guild, Foundation for TCHS and Thayer County Pharmacy. The basket included a Snowman Quilt pieced together by hospital employees and quilted by Barb Blincow from Hebron.
Thayer County Health Services would like to congratulate the family of Blakeleigh and thank everyone that contributed items to the 2022 New Year's baby basket.