Thayer County Health Services (TCHS) would like to thank our staff for all of their hard work in preparing and management of the COVID-19 virus. We also want to thank our patients and community for their understanding and patience as we iron out processes and implement preventative and precautionary measures to ensure everyone's health and safety. We want to remind the public that we are a safe place and that you do not need to be worried about entering the building. It is safe to come in, and the path you take to your appointments is kept as a continual clean zone. The screening process we have in place and routing all patients through the front entrance ensures that it stays that way. We have designated areas set up to treat sick patients in order to keep our staff and routine patients healthy.
"TCHS has been staying informed on the latest information from Nebraska DHHS Division of Public Health and the CDC and we are working closely with state and local health officials," said Megan Janousek, RN, TCHS Infection Control Coordinator, "The health and wellness of our patients and staff is our number one priority. We appreciate your understanding as COVID-19 continues to evolve and we implement precautionary measures to protect and care for our patients, staff, and community."
We want to remind the public that if you suspect you have been exposed to and/or are experiencing symptoms of COVID-19, we ask that you call ahead to Thayer County Health Services (402-768-4615) before arriving at the hospital to allow our healthcare providers time to appropriately plan for your arrival. You will be given further instructions on your treatment when you call ahead; each situation and potential testing is determined on a case by case basis.
"TCHS has been proactively preparing for the COVID-19 virus and has taken many steps to ensure the safety of our staff and patients. I am extremely proud of the dedication and passion that has been demonstrated by the TCHS team," said David Burd, CEO, "Our HICS team (emergency preparedness) has been activated and has been meeting daily to identify issues that need to be addressed. Our providers and staff have been working tirelessly on behalf of the communities that we serve. I can't reinforce enough that the amount of preparation for COVID-19 has been significant, and TCHS has taken the necessary steps to be ready. I want to sincerely thank all of our staff for their efforts and for rising to the challenge as they always do."
The following symptoms may appear 2-14 days after exposure: fever, cough, shortness of breath. If you do not feel well, please stay home. If you feel that you need medical attention, please call (402) 768-4615, and you will be given further instruction based on your symptoms. If you develop emergency warning signs for COVID-19, such as difficulty breathing or shortness of breath, persistent pain or pressure in the chest, new confusion or inability to arouse, or bluish lips or face, get medical attention immediately. This is not an all-inclusive list; please consult your provider for any other symptoms that are severe or concerning.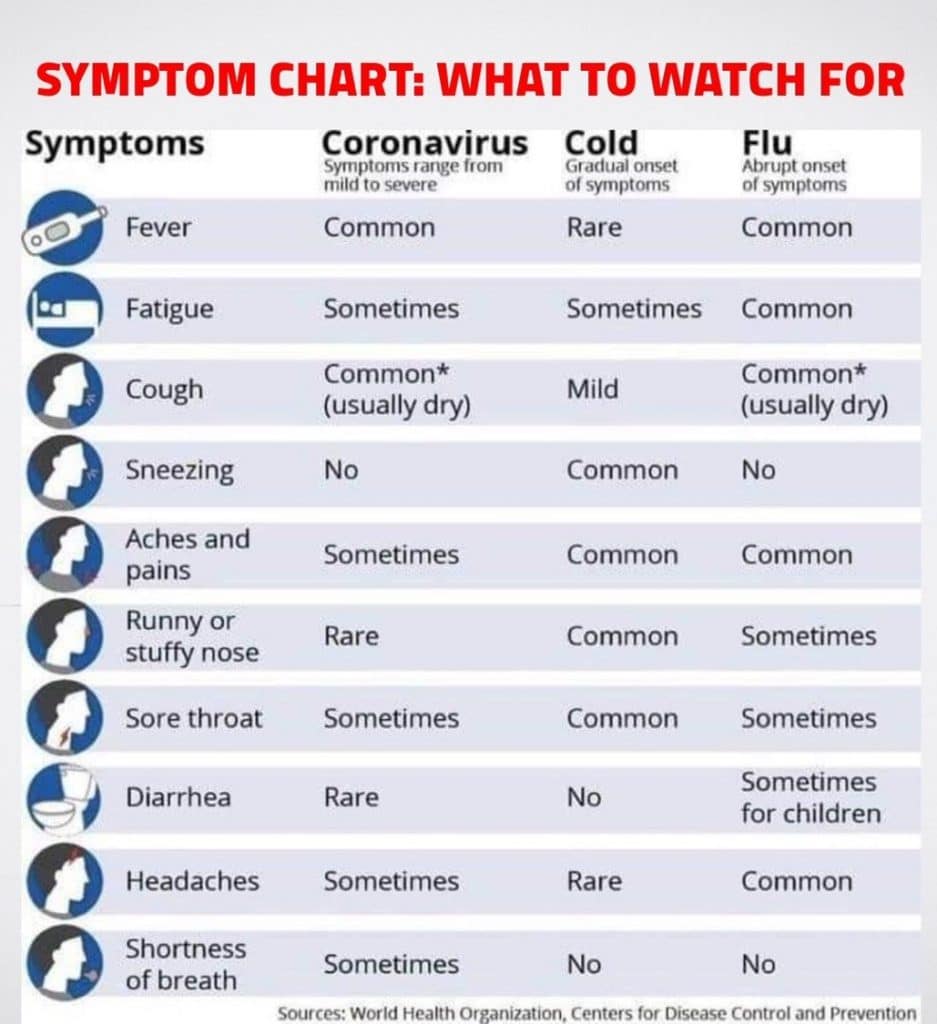 Please remember that there are currently no vaccines available to protect against this virus. The CDC recommends the following ways to minimize the spread of all respiratory illness, including COVID-19:
Staying home if you are sick and avoiding close contact with those who are sick.
Washing hands often with soap and water for at least 20 seconds. If soap and water aren't available, use an alcohol-based sanitizer.
Avoid touching your eyes, nose, and mouth with unwashed hands.
Cover your nose and mouth with a tissue when you cough or sneeze, then throw the tissue in the trash.
Clean and disinfect frequently touched objects and surfaces.
Please continue to visit our dedicated COVID-19 page on our website, www.thayercountyhealth.com/coronavirus-disease-2019-covid-19, and follow our social media platforms to stay up to date on process changes and for more in-depth information.