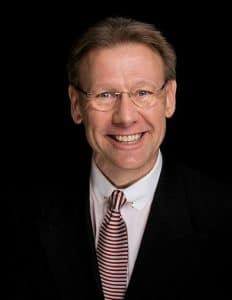 Thayer County Health Services is excited to welcome Dr. Daniel Wik, Physiatrist to our Specialty Clinic. He specializes in the medical and surgical management of chronic pain management.
Dr. Wik began his career as a chiropractor and maintained a successful chiropractic practice for over ten years. After completing medical school, Dr. Wik worked as the Medical Director of Faith Regional Health Services Acute Rehabilitation Unit. From there, Dr. Wik went on to work with Midwest Pain Clinics serving at Omaha Surgery Center, Immanuel Medical Center, and Bergan Mercy Medical Center. For the past eight years, Dr. Wik has founded and ran his own pain clinic, an interventional pain and medication management clinic dedicated to relieving patients of their pain.
Dr. Wik creates customized pain management plans for patients that may include therapy, medication management, or minimally invasive procedures. When creating a customized pain management plan Dr. Wik will evaluate the patient and their medical history, in addition to performing tests to arrive at a precise diagnosis. Dr. Wik may perform treatments such as spinal cord and nerve stimulation, nerve or medial branch blocks, medication management, or the implantation of drug delivery systems. Dr. Wik may employ a range of treatment & rehabilitation techniques, including physical therapy, occupational therapy, and nerve stimulation treatments, among others.

Other Degrees: Doctorate of Chiropractic – Northwestern Health Sciences University
Medical School: Doctor of Medicine – St. George's University School of Medicine, St. George's, Grenada
Residency: Department of Physical Medicine & Rehabilitation – University of Wisconsin
To make an appointment or for more information please call the Specialty Clinic at 402-768-4696.