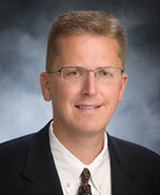 Dr. David Wiltfong is a Urologist with Urology, P.C. in Lincoln. Dr. Wiltfong  sees patients in the TCHS Specialty Clinic.
Dr. Wiltfong attended the University of Kansas Medical Center where he received his Medical Degree. He then went on to the University of Missouri for his residency.
He is a board certified Urologist and has professional memberships with the American Urological Association, Nebraska Urological Association, Nebraska Medical Association, American Association of Clinical Urologists, South Central Section of the American Urological Association, and the Lancaster County Medical Society.
Primary Office
Urology, P.C.
5500 Pine Lake Rd.
Lincoln, NE 68516
Phone: 402-489-8888
Fax: 402-421-1945