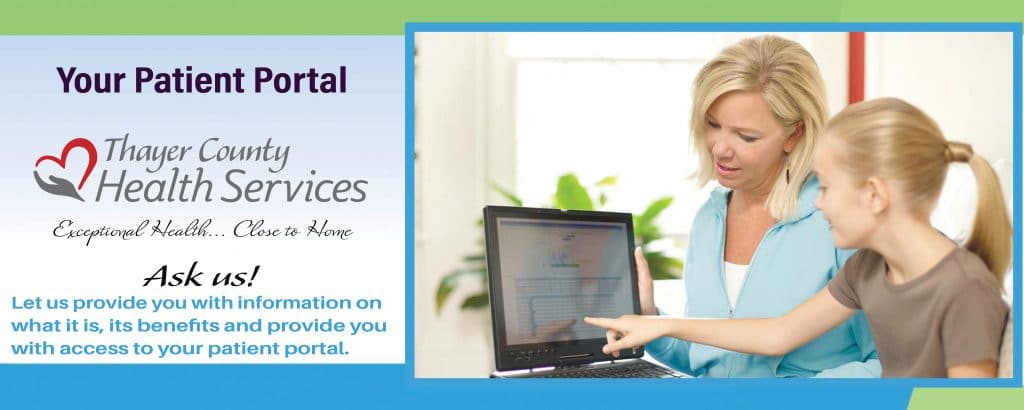 Our Patient Portal contains medical records for patients who have had a visit to Thayer County Health Services (TCHS) or one of our clinics.
To login to your portal:  Click Here
What is a Patient Portal: Patient Portal Brochure
Thayer County Health Services is dedicated to helping improve your overall health care experience by providing convenient, efficient resources to help you better manage your health. We now offer the ability for you to securely connect some of the health management apps you may use (i.e., fitness trackers, dietary trackers, etc.) to your health record.
This new process provides access to your health and wellness data that will enable you and your care team to make informed choices. If you are interested in this opportunity, let us know by contacting Michelle Dick, RN, Nurse Informatist at mdick@tchsne.org. Once we receive your request, Thayer County Health Services will work with the appropriate vendors to determine if they meet the technical requirements in order to establish a secure connection.
Thayer County Health Services will continue to offer HealtheLife Portal, our secure online application that allows you to:
View lab results and other relevant health documents
Manage upcoming appointments
Send secure messages to your care team
View your medications
Apple Health is one option that you can connect to your health record:
 Questions? Call 402-768-6041
Hospital & Community Events

There are no upcoming events.