At Thayer County Health Services, our social work professionals help individuals, couples and families cope with the social, psychological, cultural and medical issues resulting from an illness. They also help our patients fully utilize medical care and services.
They are here to explain your healthcare resources and policies, help plan for your post-hospital needs by arranging for services at another facility or additional care and visits in your own home, help you and your family receive the needed follow-up care by referral to healthcare resources.
Our social work team also refer patients to community resources that may benefit them, help patients with advance directives and other long-term care issues. They assure that our patients' medically related emotional and social needs are met and maintained throughout their medical treatment.
For more information or to schedule an appointment, please call 402-768-6041.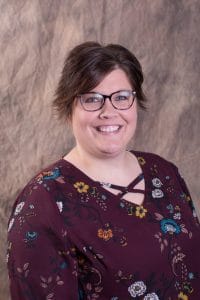 Joni Fischer, Director of Family Services