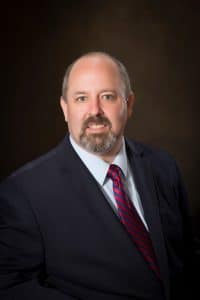 Dr. David Waters started Platte River Foot and Ankle Surgeons because of his passion to provide comprehensive state of the art solutions to foot and ankle pain for his patients. He is thrilled to be an integral part of the Hastings and tri-city communities. He was raised in a town of similar size and loved the experience and fun a smaller community brings. He also felt there was an unmet need for the highest quality of foot and ankle care within the region. He chose to be a foot and ankle surgeon because he enjoys helping patients live without foot and ankle pain. Previous to starting Platte River Foot and Ankle Surgeons, Dr. Waters worked for Henry Ford Health System in Detroit, MI. While there he was involved in teaching and training the resident surgeons for three years. He was involved in developing new minimally invasive techniques and three-dimensional bunion correction. Additionally, Dr. Waters specializes in total ankle replacement as a means of helping those patients suffering from ankle pain from arthritis to maintain a high quality of life. Although he specializes in foot and ankle surgery Dr. Waters has a comprehensive approach to foot and ankle pain offering the least invasive conservative measures to treatment before proceeding with surgery when necessary.
Dr. Waters received his undergraduate degree in Microbiology from Weber State University in Ogden, UT. He received a doctorate in podiatric medicine from Kent State University in Independence, OH where he served as president of his class and graduated as a member of the Phi Delta Honor Society.  He then went to St. John Hospital and Medical Center, in Detroit, MI, for three years of residency. There he served as the chief podiatric surgical resident. While there he received advanced training in both non-surgical and surgical management of foot and ankle disorders and deformities including total ankle replacement. He also received training in diabetic foot care, wound care, and limb salvage procedures.
He is board certified by the American Board of Foot and Ankle Surgery in foot, rearfoot, and ankle reconstructive surgery. He is a fellow of the American College of Foot and Ankle Surgeons and a diplomate of the American Board of Foot and Ankle Surgery.  Dr. Waters is excited to be here in the tri-city region of Nebraska. He wants to keep the population up and active without foot and ankle pain. He provides a full range of foot and ankle care from non-surgical care and basic foot and ankle questions to advanced reconstruction of foot and ankle deformity.
Dr. Waters and his wife, Valerie, and their four wonderful children have relocated to Hastings and are enjoying it as their new home. They love the community feel it has and have integrated themselves into the community through scouting, sports, and the arts. They enjoy spending time together as a family hiking, fishing, camping, swimming, boating, and enjoying the community.
To make an appointment or for more information please call the Specialty Clinic at 402-768-4696.