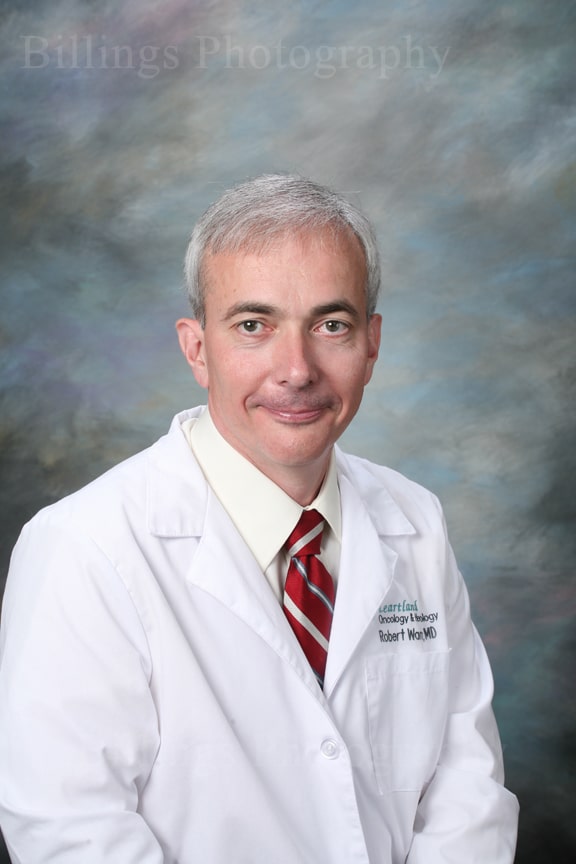 Dr. Robert W. Warner is an oncologist at Heartland Oncology Clinic in Council Bluffs, IA. He has been dedicated to caring for patients since 1987. Board certified in internal medicine and partner at Heartland Oncology & Hematology, he graduated from Creighton University School of Medicine. He completed a residency in internal medicine at the same university.
He completed fellowships in oncology (the study of tumors) and hematology (the study of blood diseases) at the University of Massachusetts in Pittsfield, Massachusetts and the University of Nebraska Medical Center in Omaha.
A firm believer in the importance of communication, Dr. Warner encourages patients and their families to ask any question that is causing concern. The first step to coping with manageable or life-threatening illness is open, honest communication, he said. It is also the first step to establishing trust in a doctor/patient relationship.
Dr. Warner sees patients at the hospital Specialty Clinic in Hebron on a bi-weekly basis.
To make an appointment or for more information please call the Specialty Clinic at 402-768-4696.